current
work
THE ART OF FILM MAKING
Weddings
Cinematic Weddings
Everyday of your life is important, but on your wedding day, you're going to need the right guys to pull off an awesome wedding video, and capture the day with all it's heartfelt moments. Of all the cinematic gigs, weddings are about humour, pure romance and art. We boast well over 100 wedding video creations and have been bringing people to tears (in a good way!) since our first cut. Watch, cry and contact us here for a booking.
HALL OF FAME
INSPIRATIONAL AND ECLECTIC WORK WE'VE LOVED OVER THE 10 YEARS
The Guys
Michael Jaspan & Cody Van Wyk
Director, DP and Company Director. Michael, born 1987 is a South African commercial/corporate film/video director and photographer. His professional work has ranged from directing and shooting creative synopsis videos to directing product adverts for TV and documentaries. Although he is focused on directing, he believes the ability to direct film comes modestly from learning and trading in a vast array of surrounding skills.
DP work spanning the globe on various platforms
DP work on international documentary series
DP work on a local, award winning, documentary project
Directing and DP work on a documentary about the independent cinema circuit
Creative direction on dozens of successful YouTube video campaigns
DP and editing work on over 100 cinematic wedding experience videos
1 000s of hours of film editing on commercial projects at a freelance level as well as same day edits presented to over 5 000 people
Directing and lighting on South African music videos since 2014
Directing South African TV ads
DP work for Swedish TV and CNN
Creative direction for dozens of startup videos for companies now trading in various industries
Film direction with children, in fashion, in the NGO and legal sector
Fine art commissions and independent sales (click here to see Michael's art)
Selected photography for a poetry book cover and print document publications
Photography for album artwork for music albums and posters
BA in motion picture
SAVOA voice over certificate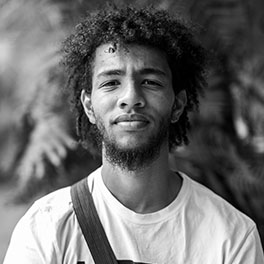 Videographer / Content Creator Cody van Wyk is an exciting, young filmmaker who has good knowledge in the mechanics of camera work and creating images & video that are pleasing to the eye. He has a background in documentary work through vlog style videos and tries to achieve an authentic feel in the work he creates.
contact Us
Get in touch today